Featured
Every Tuesday and Friday we will post two different Design sets.  There will be some information about the designs and ideas how to use them.  They will be 80% off while they are on this page.
Suz' Set BFC0894 Stained Glass - Art Nouveau Circle in a Square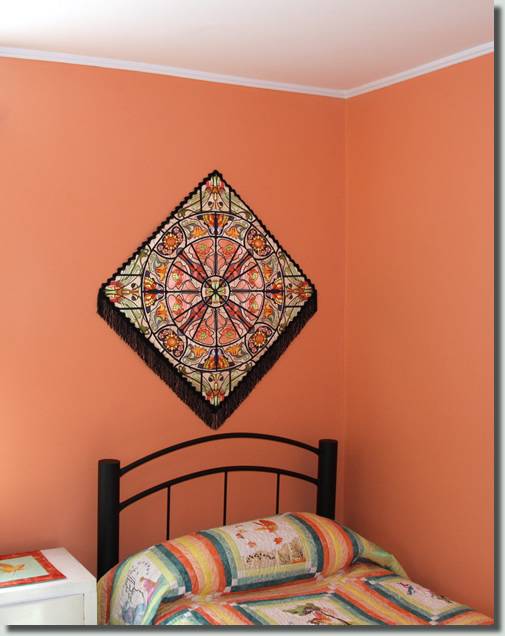 You can make this set of designs two ways - as shown above or make just the center circle for a round wall hanging or as a table top.  It could also be a large round pillow for the bed.  Easy to put together - full isntructions included.
Fred's set BFC0241 Native American Symbols
Frame several of these designs for a very interesting grouping on a den wall.  Or make a lap robe and add some long fringe on each end.
Save
Save
Save
Save
Save
Save