Wings Corner 60% OFF!
Valentine Corner 60% OFF!
Check each day for the one Valentine that will be FREE!
Embroidery Designs by Chantell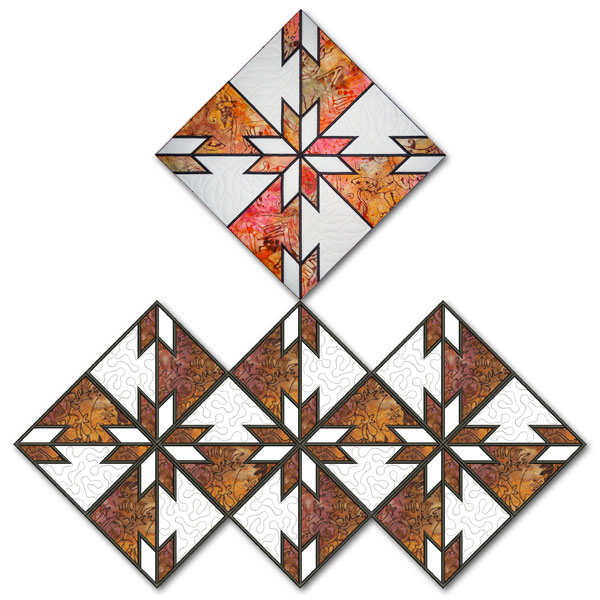 Hunter's Star
Hunter's Star is a traditional Quilt Block, done in appliqué. Using only two contrasting fabrics, it creates striking projects, whether you make a Tote, Pillow, Table Topper, or Quilt.
Embroidery Designs by Fred
Large Eurasian Brown Bear On Black
It has been a long while since I have done a Bear. I have chosen a very dramatic yet also a bit tender profile. It would look wonderful as a framed picture or on the back of a black jacket. Please note the areas of black are fabric- black thread is not used in the design.
Embroidery Designs by Chantell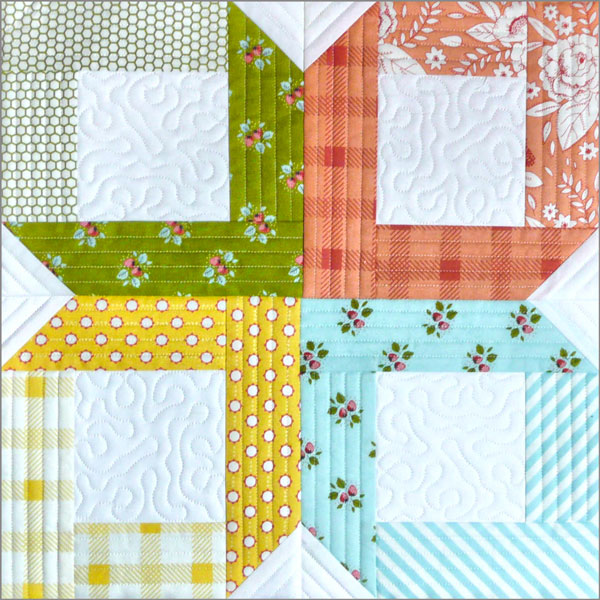 Criss Cross Quilt Squares
The Criss Cross Quilt Squares create wonderful patterns.
A great set to use up some of that fabric stash.
Embroidery Designs by Suz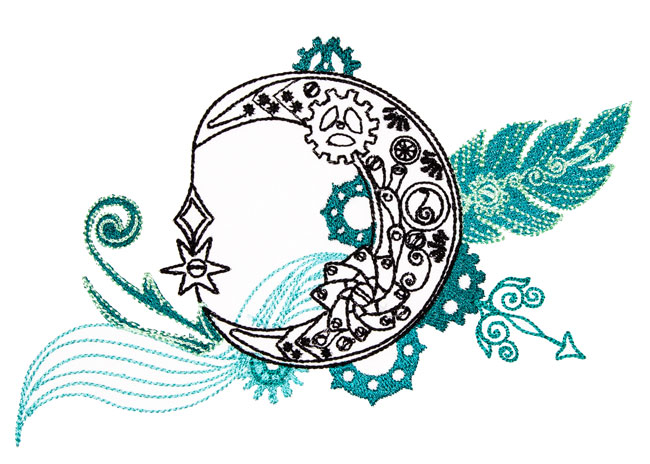 Steampunk in Shades of Teal
The shades of Teal soften the Steampunk look a little - perhaps for a blouse or a tote bag. But don't hesitate to try it in typical steampunk colors - gold, bronze, silver, rust. You will get a whole different look!

Embroidery Designs by Fred
The Red Sun of Japan
Japan-The Land of the Rising Sun or more accurately where the Sun rises- austere and dignified- where very often what is not said or seen is just important as what is there.
.
Embroidery Designs by Chantell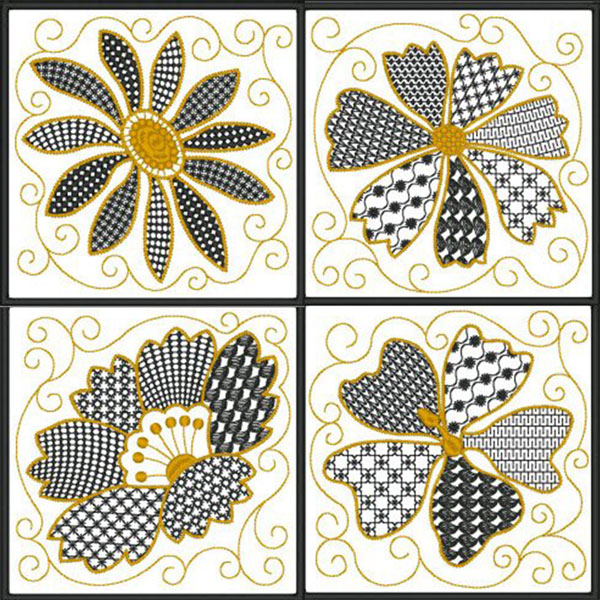 Timeless Blackwork Floral Sets. Combine them with the 2 inch Zen Sashing set to make a variety of projects
CCQ0328 Zen 2 inch Sashing Set
CCQ0329 Blackwork
CCQ0331 - Blackwork Set 2