55% OFF Decorative, Paisley & Applique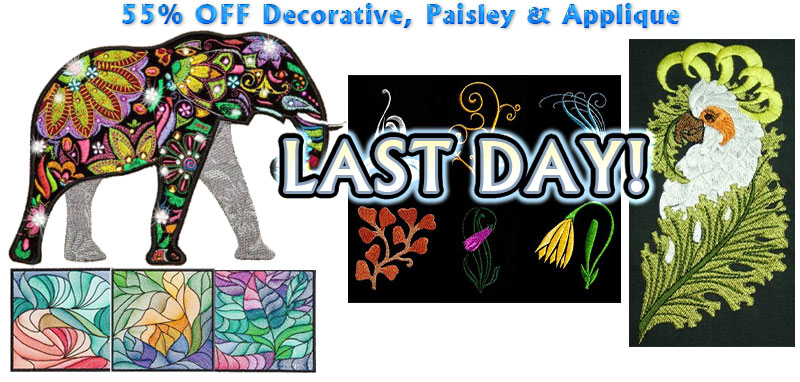 Large Eagle Portrait with American Flag
NEW! Poetry
NEW! FSL Steampunk

Be sure to check out Related Products at the very bottom of Design Set Pages you will find similar designs, available singles and any combo sets.
Please register so you can take advantage of all the features of the website: Wish Lists, Order History with downloads, Loyalty Rewards and more!

Get 50 reward points just for registering!
You can now see all of our shipping rates by clicking on Shipping at the bottom of this page.