BFC0465 Chinese Historical Phoenix
The Asian Phoenix, Fenghuang, is not the same Phoenix as that of the western world. Images of the Phoenix have appeared in Chinese art for over 7,000 years. The design below shows how he/she looked during some of the major dynasties. The Phoenix represented power sent from the heavens to the Empress and indicated the people where it was displayed were loyal and honest.

The oldest embroidery found in China was from the Shang dynasty. China was the first country to discover silk and it is believed this is what led to the creation of embroidery. During this period the most common stitches were chain and couched work.

Embroidery flourished in the Han dynasty and many stitches were added - some satin stitch, a split stitch and the knotted stitch (later called the *forbidden stitch*). Embroidery was interwoven with many aspects of life. Buddhists used embroidery as their favorite medium to portray Buddhist images.

The Tang dynasty saw the real emergence of the satin stitch which continues to be the most popular. It's different forms allow much shading and very intricate designs can be created.

The Song dynasty saw the merging of painting and embroidery. Embroiderers often carefully depicted paintings in their work. Materials were greatly improved.

During the Ming dynasty embroidery was shared by many classes of people and was no longer just for the upper classes. New materials became available that were more refined and allowed people to create more detail and finer embroidery. The use of gold thread became very popular.
These designs can be used in many ways: in combination with other oriental designs in any type of project or as accent designs to decorate clothing or linens. I think a wall hanging of them along with their dynasties would be avery interesting and historical project!
9 Designs each in 3 sizes SML Check Sizes
Free Design - Click to Download 


 Shang-Zhou Dynasties 1600BC - 221BC 
 Han Dynasty 206 BC - 220 AD 
T'ang Dynasty 618 - 907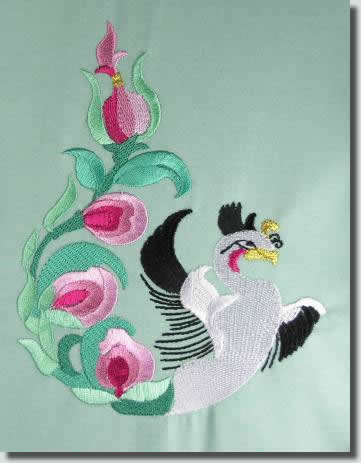 Song Dynasty 960 - 1279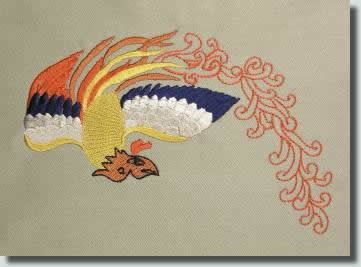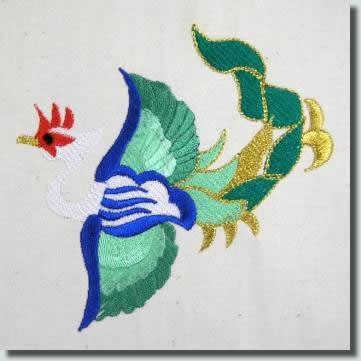 Ming Dynasty 1368 - 1644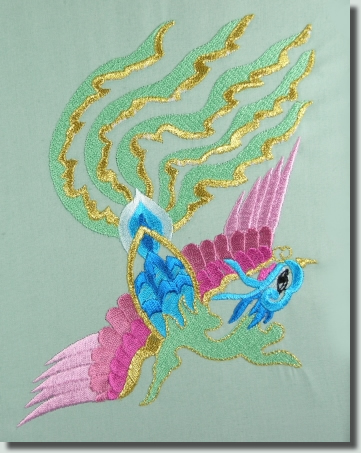 Save
Customers who bought this product also bought
Customers who viewed this product bought